A prestigious complex
You will stay in a prestigious place, and will enjoy an exceptional panoramic view from the Penthouse terrace with a direct view of the Kotel and the Har Habait; located in the heart of the Jewish Quarter of the Jerusalem's Old City, only one minute away from the holy historic Wall: The Kotel, it is also an ideal rental place for a pleasant holiday or festive events. Western Wall Luxury House offers a delicate balance between tradition and modernity: an authentic feel for spirituality combined with modern comforts.

A unique location
Discover the impressive breathtaking view of the wailing wall from the WWLH rooftop, and experience this unique and magical moment of wonder.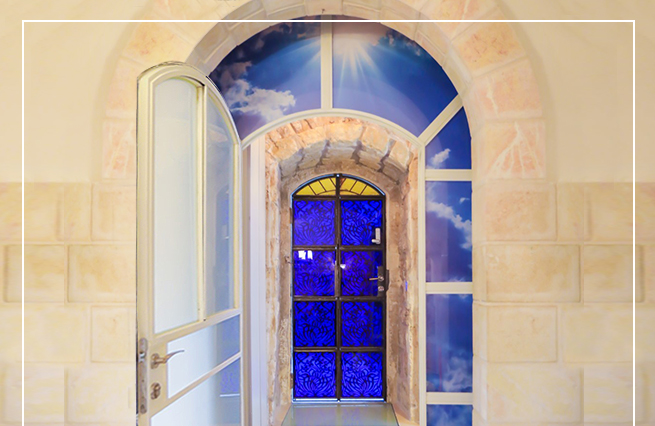 Villa Avraham
Located at 7 Shonei Halachot Street, the Avraham building is designed with Jerusalem stone. The unicity of this architecture offers a moving historical aspect. It speaks for itself in its representation of the past. The authenticity of the place will overwhelm you and will offer a dream stay and a journey through ancient History.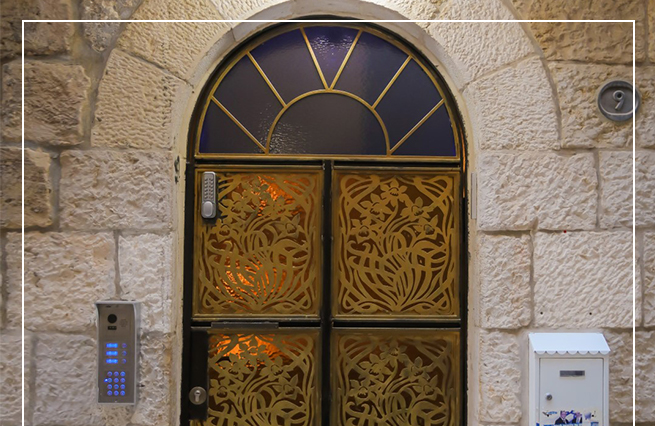 Villa Moshe
The Moshe Building is located at 9 Shonei Halachot Street. This luxurious building, situated in the middle of a picturesque alley in the old city, will stun you with its decor and will create a fantastic experience, a real journey through time. Recently renovated, the particular beauty of this monument is captivating and creates great emotions from within ; without delay, come visit and discover this fabulous decor and embark on a luxurious stay in the heart of our historical city.

Luxury Apartments

An unforgettable location for reception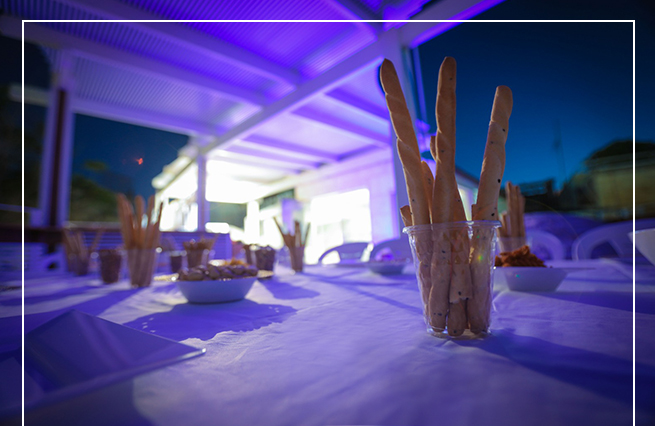 CELEBRATIONS
WWLH offers a blend of luxury and tranquility, with the opportunity to host your most beautiful events such as Bar Mitzvos, Bris' or even engagement parties and anniversaries. Thanks to its outdoor kitchen and barbecue, this place is ideal to organize a wide range of events.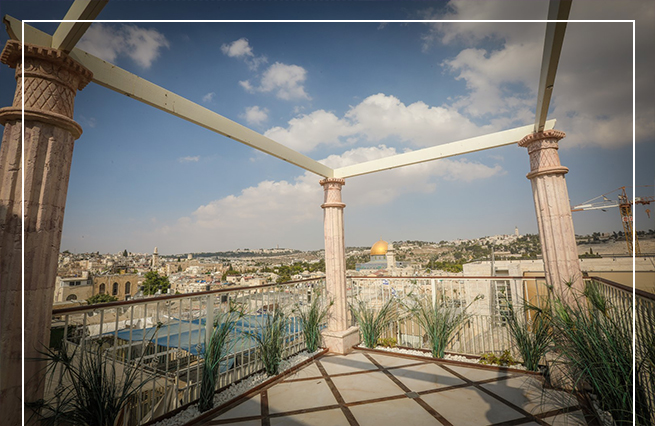 WEDDINGS
Share one of the most important day of your life, in an outstanding place, filled with history, overseeing holy places such as the Western Wall and the Har Habait.

Dazzling view
Discover a unique place, in the heart of ancient Jewish quarter, right beside the holiest place of Judaism.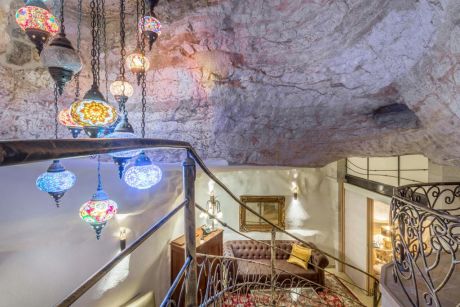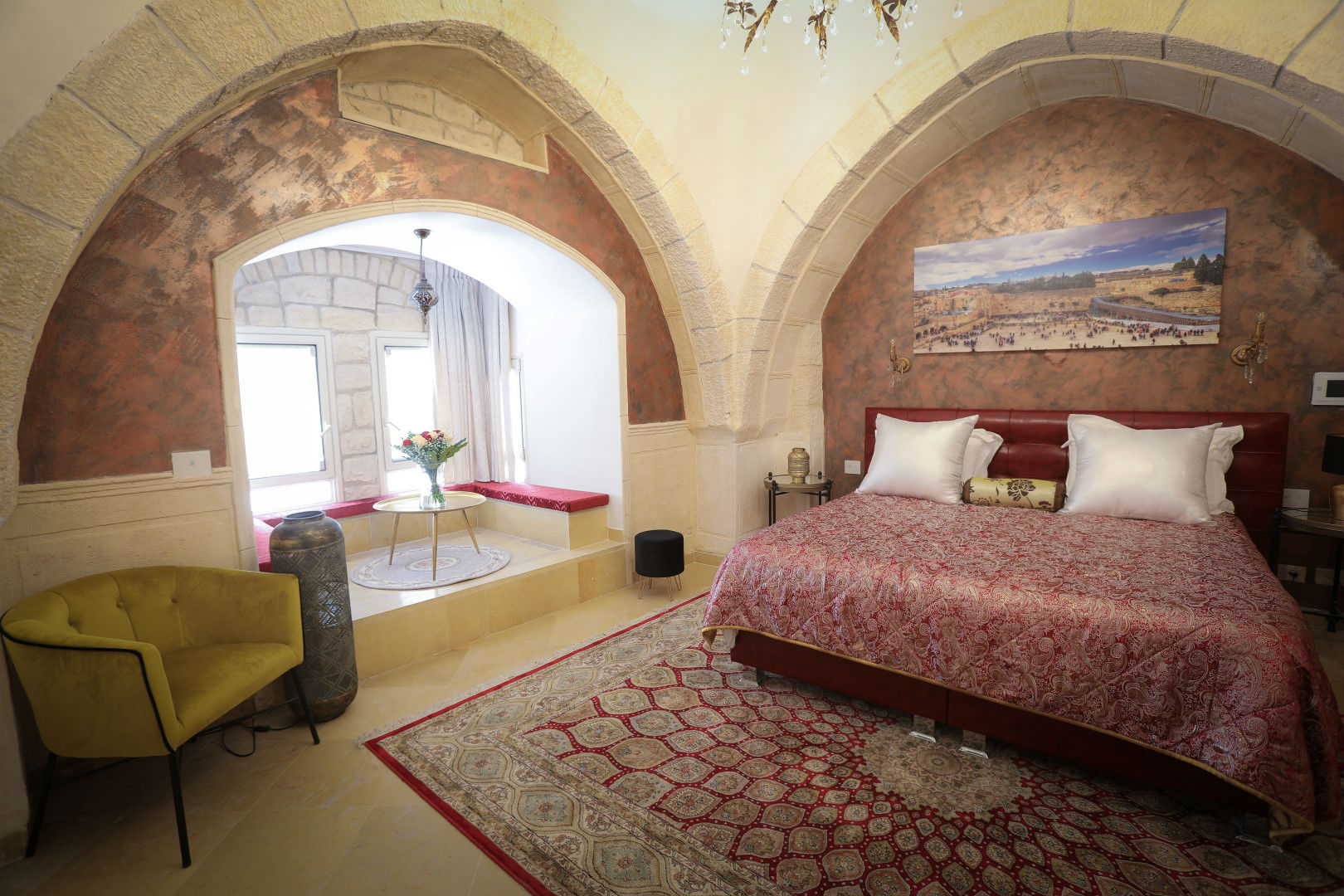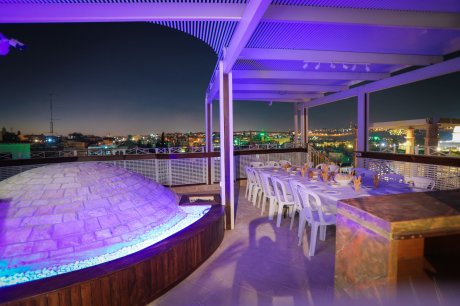 Visit our
gallery
with a portfolio of our most beautiful moments.